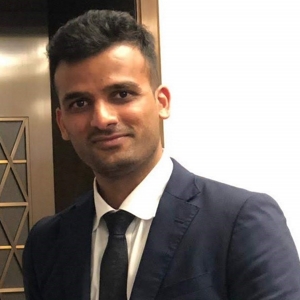 R Sai Chandra Teja, PhD
Founder & Director
---
Dr. R Sai Chandra Teja received the B.Tech. Degree in Electronics & Communications Engineering from Jawaharlal Nehru Technological University Anantapur, Pulivendula, India in 2010, the M.Tech Degree in Microelectronics & VLSI from IIT Hyderabad, India, in 2012, and a Ph.D. Degree at Osaka University, Osaka, Japan in 2020.
In 2016, he joined the Center for Semiconductor Research and Development, Toshiba Corporation, Kawasaki, Japan, where he was engaged in the research of memory interface. In 2017, he joined Toshiba Memory Corporation, Kawasaki, where he is engaged in the design and development of firmware/controllers for SSD drives. In 2019, Toshiba Memory Corporation being rebranded as KIOXIA Corporation, he continued to work on solid-state drive reliability and machine learning algorithm strategies for nonvolatile storage technologies.

From August 2020, he is the Founding Director of CKM VIGIL Pvt Ltd.